Lagoona BlueEdit
é filha do monstro do mar, estudante de Monster High e, uma das personagens principais.
A dublagem original de Lagoona é feita por Laura Bailey e Larissa Gallagher. A dublagem brasileira é feita por Michelle Giudice.
Aparência Edit
Lagoona Blue tem pele azul claro, cabelo loiro com mechas azul e, olhos verdes.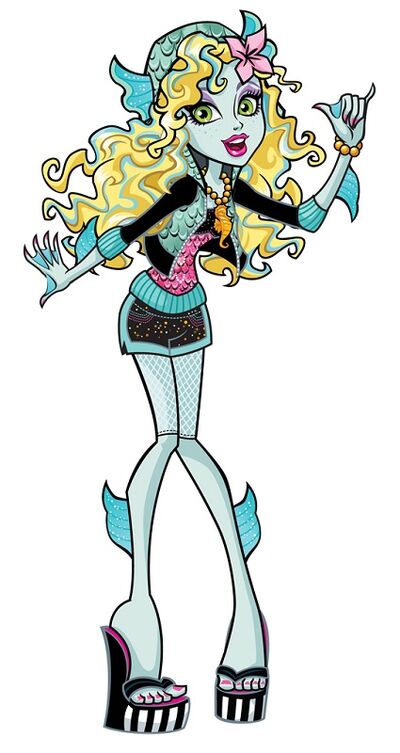 Personalidade Edit
????
15
Frankie Stein, Draculaura, Clawdeen Wolf
Bicho de Estimação Edit
Neptuna
Atividade favorita Edit
Qualquer coisa que envolva ficar na água ou perto dela.
Eu gosto de aterrorizar por aí de regata, bolsa pequena e chinelo. Desta forma, estou pronta para qualquer diversão, seja surfar, jogar vôlei na paria ou passar um tempo com as monstrinhas. Mas eu também gosto de um vestido preto lindo quando tem festa. Aí eu mostro para todo mundo que sei me produzir.
O que mais lhe irrita Edit
As pessoas que tratam o mar como lixeira.
Curiosidade Edit
Minha pele fica seca se eu fico muito tempo fora da água, então eu tenho que tomar um banho de hidratante.
Ad blocker interference detected!
Wikia is a free-to-use site that makes money from advertising. We have a modified experience for viewers using ad blockers

Wikia is not accessible if you've made further modifications. Remove the custom ad blocker rule(s) and the page will load as expected.